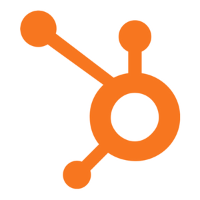 Data Analyst - Finance
HubSpot currently helps more than 18,000 businesses grow. Our mission is to be the growth platform for SMBs around the world. We're doubling down on our investment in data and business intelligence on the Finance team since it's a key contributor to our success in chasing our mission. We need the brightest and highest potential minds out there to help us hit our goals.
The Quote-To-Cash team (part of Finance) consists of 3 Hubspot teams and an outsourced team covering the Contracting, Invoicing, Collections, and Cash Applications functions across our entire business. With thousands of monthly transactions, more processes than we can count, and a responsibility to produce and monitor accurate information, we've decided it's time to bring dedicated data expertise into our team. As if that weren't enough, we're also in the midst of some business-transforming systems initiatives that make high quality reporting & analysis even more valuable.
We're looking for a data analyst to join our team in a unique role to be the sole driver for team reporting and automation needs. Our team craves information and insights. This role will be focused on modeling our QTC and other financial data, building reports & dashboards, and analyzing data in order to provide earlier and better insights into how our team and the broader finance team is performing.
Our BI environment is currently built on Looker and Redshift. We have built manual workarounds with Tableau and are looking at any and all possibilities for cleanup and use of other apps (internal/external) to streamline reporting, automate communications, tasks and other calls to action.
As a new data analyst on this team, you will:
Work closely with the QTC team to develop team metrics and relevant reporting

Connect and train with the BI & other BET teams to coordinate efforts on finance related data, analytics and automation projects
Elevate the team's overall automation capabilities, thought leadership, and impact to the business

Train and onboard team users to become self sufficient on data pulls, reviews and automations

Solve challenging data analysis problems where your "answers" will be leveraged by other analysts at HubSpot

Learn new apps on the fly to be able to solve team issues that need automation

Use your brain to the fullest as you become an expert in our data and find creative ways to multiply the team's impact
We hire people with big & fast brains, tremendous potential, inspiring attitudes, and personal aspirations to be at the cutting edge of the current data movement. Successful candidates can come from many sources but they'll have a few things in common:
Top quartile SQL skills are a must

Interest and experience in process automation implementation with apps, macros, scripts, scrapes etc.

A high "figure it out" quotient is a must

Impeccable collaboration skills are a must

A go-getter with a knack for project management and analytical eye

Familiarity with systems used at Hubspot (

NetSuite, Avalara, Salesforce, Zuora, credit card payment processors & billing tools

)

Team player/good collaborator willing to talk technical/non-technical and can bridge the gap to get to the meat of the specs
Here are a few examples of potential backgrounds that could be good fits.
Financial reporting analysts with fantastic SQL skills

Existing data analysts and data modelers that have always wanted to get closer to Finance
Read Full Job Description