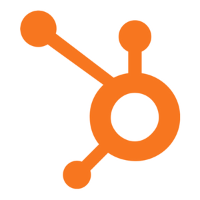 Customer Support Manager
 HubSpot is the world's leading inbound marketing and sales platform. Over 21,000 customers in more than 90 countries use HubSpot's software, services, and support to transform the way they attract, engage, and delight customers.
A global company with offices in Cambridge, MA, Portsmouth, NH, Dublin, Ireland, Sydney, Australia, Singapore, Tokyo and soon to be Berlin, HubSpot transforms how organizations market and sell. Through its unique approach to company culture, HubSpot has also redefined how people work and live. Our commitment to autonomy, flexibility, and transparency prompted the creation of our Culture Code, which has gone viral, amassing more than 2M views. Ensuring that our customers and employees are continually growing and learning has helped make HubSpot a Best Place to Work in the eyes of Glassdoor, Fortune, Entrepreneur, Inc. The Boston Globe, and the Boston Business Journal.
Working directly with a team of Customer Support Representatives and your counterparts across the globe, you'll play a key role in HubSpot's Customer Success organization. 

You'll do that by:
Motivating and developing your team of Support Representatives to deliver the best possible issue resolutions to customers in the least amount of customer time, while meeting SLAs

Envisioning, planning, and implementing customer success programs that to improve customer usage, retention, and happiness

Joining forces with other leaders in across HubSpot to design programs that cross-pollinate HubSpot's global customer success organization
Examples of specific tasks & responsibilities Support Manager:
Day-to-day management of about 20 Customer Support Representatives in Cambridge, MA

Ensuring individual workflow enables the team to reach or exceed customer service SLAs

Managing customer escalations to create positive interactions

Collaborating with internal stakeholders on process improvement & software usability patterns

Coaching frontline Customer Support Representatives and Team Leads to help them achieve personal and professional goals

Partnering with recruiting to hire world-class employees

Analyzing customer data to make informed decisions about changes to the team, programming, shift scheduling, staffing, etc.


Requirements:
3+ years in SaaS service roles or equivalent experience

Exceptional understanding of customer service, technical issue resolution, and support best practices

Ability to manage and develop a team of customer-facing staff

Experience with incident management (e.g. outages) and customer communication

History of opportunistically identifying and implementing new programs that drive customer success and/or team development

Demonstrated ability to lead independently and adapt your style to rapid organizational and platform change

Experience recruiting, coaching, and developing team members

Superior data monitoring, analysis, and manipulation skills
Read Full Job Description