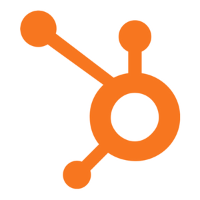 Customer Advocacy Marketing Manager
The Mission
HubSpot's Customer Advocacy Marketing Manager is responsible for building strong connections with happy customers and leveraging these relationships to aid the sales team with new business deals. This marketer manages programs like our HubSpot User Groups (HUGs), customer references, case studies and product reviews. The Customer Advocacy Marketing Manager reports to the Manager of Customer Advocacy & Events under the Senior Manager of North America Funnel Marketing.
The Challenge
At HubSpot, our customers are at the center of all that we do. This role provides a unique opportunity to adapt and build an entirely new strategy for HubSpot to engage customer advocates globally. In this role, the marketer will work closely with the global marketing, sales and services teams, and more.
Responsibilities
Devise an engaging and compelling vision for HubSpot's global customer advocacy strategy

Own execution and success for our global in-person HubSpot User Groups (HUGs), customer references, case studies and product reviews

Collaborate and communicate with key stakeholders both internal (HubSpotters) and external (HUG leaders and customers) to influence change and meet or exceed goals

Implement and manage scalable processes to promote HUG events to customers, secure and prepare HubSpot speakers, coordinate content, and track event success

Enable the sales and services teams to best leverage customer advocacy tools (i.e., HUGs, customer references, case studies, product reviews) to impact new sales and customer lifecycles

Evaluate opportunities to simplify and scale current customer advocacy processes using technology

Measure and report on program performance through agreed KPIs

Develop and execute on a year round, multi-channel customer community strategy to increase overall engagement and drive positive NPS
Requirements
3-5 years of marketing or sales enablement experience

Execute with keen attention to detail and accuracy

Excellent and effective communication skills across multiple teams and levels

Strong project management skills and ability to prioritize tasks

Ability to handle multiple priorities, projects, and people at once with converging deadlines and comfortable adapting priorities in a fast-paced environment

A self-starter who is inventive when solving problems and resourceful in finding answers when information is not readily available

Technology-first approach to streamlining complex processes

Ability to build strong relationships and work cross-functionally across with internal teams and external customers

An analytical and data-driven approach to problem solving

Global mindset, regardless of location or language
Other Desired Skills and Experience
Experience in event management or public relations

Have experience with HubSpot, inbound marketing and sales

Basic design or coding experience

Bachelor's degree required
Hi. We're HubSpot. HubSpot is on a mission to help businesses grow globally. Thousands of customers worldwide use HubSpot inbound marketing and sales software to transform the way they attract, engage, and delight customers. Through its unique approach to company culture, HubSpot has also redefined how people work and live. Our commitment to autonomy, flexibility, and transparency prompted the creation of our Culture Code, which has gone viral, amassing more than 2M views. Ensuring that our customers and employees are continually growing and learning has helped make HubSpot a Best Place to Work in the eyes of Glassdoor, Fortune, Entrepreneur, Inc. The Boston Globe, and the Boston Business Journal. Founded in Cambridge, MA in 2006, HubSpot has offices in Portsmouth, NH; Dublin, Ireland; Sydney, Australia; Singapore; Tokyo, Japan; and coming soon to Berlin, Germany.
Read Full Job Description