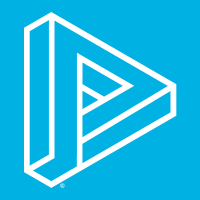 Content Marketing Associate
Want to join one of the most fun, innovative and fast-moving marketing teams in Boston? Placester is looking for a prolific and talented Content Marketing Associate to write and produce various types of content for our Real Estate Marketing Academy. This role requires a high level of creativity, attention to detail, and project management skills.
The Content Marketing Associate is primarily responsible for developing long-form content for Placester's Real Estate Marketing Academy to educate our agent and broker audience on marketing trends, ideas, and best practices. This role is also responsible for the creation of in-depth ebooks, guides, webinar presentations, and other downloadable/creative assets to support both the Marketing and Sales teams' lead generation and nurturing goals.
Placester's content team helps advance the company's inbound marketing goals: from top-of-the-funnel Academy articles that offer online marketing tips and tricks, to bottom-of-the-funnel sales enablement collateral that helps our Business Development Representatives and Account Executives close more deals. In this role, the Content Marketing Associate is a crucial component to Placester's marketing machine, as they wear many hats to support, and help us reach, our overall marketing and brand objectives.
About You: 
You have a passion for producing insightful, original, and informative online content with relative ease and on strict deadlines.
You have a strong background in content marketing and understand the latest best practices.
You enjoy reading up on the latest digital marketing trends and have a strong understanding of the inbound marketing funnel.
You are committed to content that meets the brand standards and know how to balance a versatile content creation workload.
You are familiar with the SaaS business model and understand basic concepts regarding how to market such a product/service.
You have an organizational system/process that helps you complete your work as needed.
You thrive in a team environment in which other internal stakeholders depend on the work you complete.
Requirements: 
2+ years experience in the content marketing space (ideally for a SaaS/software company or similar brand).
Experience with B2B marketing and how to speak to and engage that audience.
Understanding of the residential real estate industry, including the specific roles of modern agents and brokers.
Strong familiarity with the WordPress content management system or similar platform.
Read Full Job Description