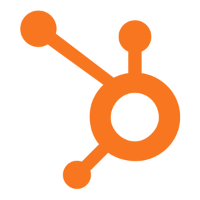 Content Creator - Thought Leadership
The HubSpot Content Team is looking for a strong writer and editor to help lead the creation of executive and thought leadership content. The ideal candidate will have a history of working with business leaders to develop their ideas around business, strategy, and future trends -- and turning those ideas into content at a regular cadence. This is not a strict ghostwriting position, but one in which you'll form a strong partnership with leaders inside and outside the organization, and help them turn their ideas into compelling content.
Skills & Qualifications:
Ability to build up a pipeline of successful content; multiple pieces should be published monthly that generate conversation.
Skilled writer and editor -- you're not intimidated putting pen to paper (or fingers to keyboard)
Entrenched in the world of business, marketing, sales, and tech. You love to read and write about this stuff.
Experience managing or regularly contributing to an online publication
Experience placing content at external publications
Ability to hunt for good stories, and the right people to write them
High emotional intelligence
Love making connections and building long term relationships with business leaders
At least 3-5 years professional experience in content marketing, editorial, or related role
HubSpot is the world's leading inbound marketing and sales platform. Over 15,000 customers in more than 85 countries use HubSpot's software, services, and support to transform the way they attract, engage, and delight customers.
Headquartered in Cambridge, MA, with global offices in Dublin, Ireland, Portsmouth, NH, Sydney, Australia, and Singapore, HubSpot's products help organizations transform how they market and sell, while HubSpot as a company is committed to redefining how people live and work through its unique approach to company culture. Specifically, HubSpot's Culture Code has gone viral, amassing more than 1.8M views, and our commitment to transparency and autonomy has helped make HubSpot a Best Place to Work in the eyes of Fortune, Glassdoor, The Boston Globe, Entrepreneur, and the Boston Business Journal.
Read Full Job Description