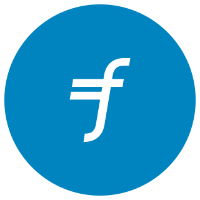 Client Success Associate
We, at Flywire, are looking for a bright, motivated, and hardworking Client Success Associate to help us bring efficient account management and marketing guidance to our clients. This individual will support our Sales and Relationship Management teams and collaborate with Product, Operations and Customer Support.
Key responsibilities:
Solve educational institutions' day-to-day payment inquiries and issues, by working across departments and multiple inbound channels

Work with Sales and Relationship Management teams to create the ideal strategy for each client to ultimately maximize cycle-over-cycle payer growth and adoption

Configure customized payment experiences for new and existing clients and then provide in-depth training on both payer and client features

Collaborate with Product to brainstorm ideas to innovate and improve our solution and current processes

Assist in B2C marketing programs and campaigns
Our ideal candidate has:
BA/BS in marketing, business, languages, communications or related field

1-2 years of experience 

handling customer relationships (preferred)

Excellent written and verbal communication skills

Strong attention to detail, time management and organizational skills

Analytical and problem solving skills

The ability to work alone as well as part of a team

Language skills are helpful

International experience preferred, but not required
Who we are:
A disruptive force in the world of global payments, Flywire was founded in Boston on the single, novel idea that making tuition payments can be easy, convenient, and transparent for international students. We've come a long way—from opening offices in Sydney, Singapore, Tokyo, Shanghai , London, Manchester and Valencia, to moving into the world of international business and healthcare payments—and we're looking for the right people to help us continue moving forward.
We're proud of our accomplishments, but also feel our company's culture speaks volumes about us. At Flywire, we are a passionate, enthusiastic group that believes in no-limit collaboration. We refuse to be constrained by big-company inhibitors, such as title, seniority, or departmental function, instead choosing to maintain a "roll-up your sleeves" and "get it done" attitude. Oriented toward constructive debates rooted in respect, we remain focused on teaming up with our colleagues from around the world to serve our global clients and consumers.
Flywire is an equal opportunity employer.
Read Full Job Description