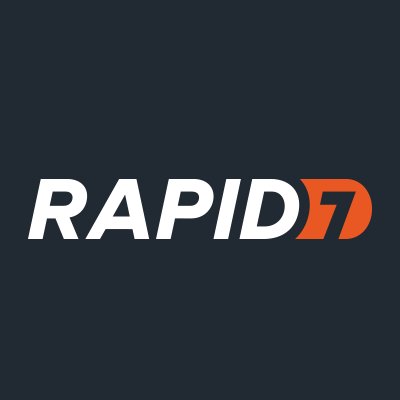 Analyst, Business Analytics
Company Description
Rapid7 is a leading provider of security data and analytics solutions that enable organizations to implement an active, analytics-driven approach to cyber security. We combine our extensive experience in security data and analytics and deep insight into attacker behaviors and techniques to make sense of the wealth of data available to organizations about their IT environments and users. Our solutions empower organizations to prevent attacks by providing visibility into vulnerabilities and to rapidly detect compromises, respond to breaches, and correct the underlying causes of attacks. Rapid7 is trusted by more than 4,150 organizations across 90 countries, including 34% of the Fortune 1000. To learn more about Rapid7 or get involved in our threat research, visit www.rapid7.com. 
Job Overview
We are looking for a highly motivated business analytics expert to drive insight for key business stakeholders, including a particular focus our sales teams. This role will be accountable for providing accurate, timely and high-impact analysis from the board room to the individual cubicle. Working in tandem with our operations & executive teams, this analyst will provide deep analysis of our sales forecasting, pipeline optimization & health, rep performance metrics and win-loss competitive metrics. Other areas of focus include predictive and prescriptive analytics surrounding forecasting and pipeline management analysis as well as our ability to attract and grow the value of new and existing customers.
The ideal rockstar candidate will be an inquisitive learner with a passion for data and analytics who can effectively collaborate with stakeholders across functional areas to review and optimize current reporting, analytics, and data structure/data capture all while aligning to corporate objectives. Enablement of employees and teams on existing tools while prioritizing and communicating around new requests will be a core functional aspect of the role. This role requires a mixture of business acumen and technical expertise, along with an ability to build strong partnerships with business partners. Success in the role will require a self-starter with a passion for collaborating with others to solve problems.
Essential Responsibilities
Drives consistency in reporting and analysis across the company, reinforcing process, increasing visibility & enhancing accountability of contributor teams

Act as a key contributor in providing analytical support, data, recommendations and analysis to our business stakeholders, with a core focus on sales analysis and customer purchasing behavior

Supports the analytic needs of the business by using data from various sources (e.g. CRM, ERP, HRIS, CTI, etc).

Builds models to analyze sales effectiveness, including rep performance & quota attainment segmentation, pipeline creation and management, customer renewal and retention, and identifies patterns of successful engagement via selling effort

Prepare and analyze historic metrics and provide proactive solutions to issues using predictive analytics to catch problems before they arise.

Provide clear visualizations and present analyses to management and executive-level stakeholders, using Business Intelligence tools and predictive analytics to drive key decisions

Develop in-depth understanding of underlying data, data structures, and business uses of data

Assists with ongoing systems and process improvement initiatives to assure efficient data capture and reporting capability

Owns communication path on timelines, analyses, enablement and manages expectations with internal customers

Ad-hoc analysis as required to aid management decision making and business planning
Job Requirements
Bachelor's degree in Mathematics, Business, Economics, or related discipline

3+ years of experience in a job that required regular business analytics; high tech, software, or mgmt. consulting company preferred

Strong experience with and understanding of Netsuite, Salesforce.com, or similar CRM/ERP systems required, experience with Salesforce Wave Analytics a plus

Strong business acumen, possessing the ability to understand cross-functional trends, and how those trends impact corporate KPIs

Must be a fast learner with high attention to detail and possess a passion for data, data quality & business analytics

Must have excellent communication & interpersonal skills, utilizing data to tell a story

A strong work-ethic and customer service orientation is required

Must have the ability to work independently and meet deadlines in a fast-paced environment

Prior experience creating reporting and analytics within BI Tools such as Tableau, Domo, Qlik, Spotfire or related BI Tool

Strong proficiency with SQL, Excel and Microsoft Office Suite; experience R, Python, and/or SAS a plus
Read Full Job Description