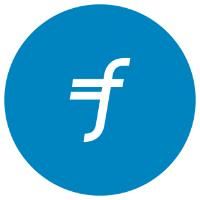 Account Executive - Healthcare
We, at Flywire, are looking for a smart, hungry, and high energy sales/business development professional to help us expand our business in the healthcare market. Using superior research and business development skills, the Account Executive will be responsible for attracting new healthcare clients to our cross-border payments solution. This individual should be a great team player, enjoying having fun, and be motivated by success.
Key responsibilities:
Apply a strategic based, highly consultative sales approach to acquire medium to large enterprise healthcare clients

Build and drive client relationships throughout the sales lifecycle, bringing on new accounts, as well as encouraging referrals and integration enhancements

Support existing inside sales outbound activity to generate leads (i.e. hunt new business)

Help innovate and create inbound lead activity (e.g. creating content or webinars)

Identify unmet needs and client pain points to build new products and services and improve our overall client servicing

Utilize all digital CRM tools available to track activities and opportunities

Project manage the delivery and implementation of our solution with product, engineering, operational, and marketing teams

Support sales and marketing on various efforts (lead campaigns, new market research, marketing collateral and pitch decks, etc.)
Our ideal candidate has:
BA/BS degree (required)

4+ years sales experience; a background selling to healthcare institutions is preferred but not critical

Experience in consultative sales; the ability to build rapport quickly, demonstrate products remotely, and meet the specific customer needs with effective solutions

Strong communication skills (written and oral)

The ability to handle multiple projects simultaneously, work independently

Familiarity with Salesforce or other CRM applications

A huge team spirit and desire to win; a willingness to pitch in, work hard, laugh a lot, and have fun
Who we are:
As a disruptive force in the world of global payments, we were founded in Boston on the single, novel idea that making tuition payments can be easy, convenient, and transparent for international students. We've come a long way—from opening offices in Singapore, Tokyo, Shanghai, Australia, Toronto, London, Manchester, and Valencia, to moving into the world of international healthcare payments—and we're looking for the right people to help us continue moving forward.
We're proud of our accomplishments, but also feel our company's culture speaks volumes about us. At Flywire, we are a passionate, enthusiastic group that believes in no-limit collaboration. We refuse to be constrained by big-company inhibitors, such as title, seniority, or departmental function, instead choosing to maintain a "roll-up your sleeves" and "get it done" attitude. Oriented toward constructive debates rooted in respect, we remain focused on teaming up with our colleagues from around the world to serve our global clients and consumers.
Flywire is an equal opportunity employer.
Read Full Job Description