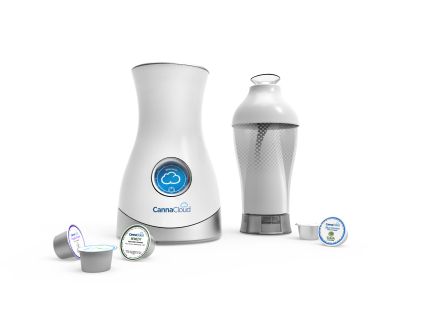 Hello, we're CannaKorp
CannaKorp delivers unprecedented quality, convenience and consistency and the best tasting natural vapor through a patent-pending, single-use pod and vaporizer system.

CannaKorp's™ patent-pending vaporizer technologies, CannaCloud™ and CannaCup™, are the first to deliver medicinal cannabis in a single-use, dose-controlled portion pack. This quality-assured, convenient and consistent system makes the entire experience easier and more consumer-friendly. We are attracting mainstream people who have yet to enter the legal medicinal market - as well as current connoisseurs - just like single-serve coffee pods transformed the coffee market.

The CannaCloud™ system extracts the medically beneficial compounds more efficiently while simultaneously offering a much safer and enjoyable experience than other alternatives. As a patient once said, "you are taking this out of the dark and into the light." CannaKorp™ is led by a highly experienced team with a track record of success and backed by experts in the field. We are currently in our seed round and are seeking additional investors and partners who share our vision to be the market leader in providing medical marijuana users the ultimate in quality, convenience and consistency. CannaKorp™ does not grow or sell cannabis. All of our products are intended for use only in those states and countries where cannabis is legal.
Articles we're in
2 articles